TeamViewer is a remote computer management and control application that has been used by many people because of its useful features. TeamViewer has brought users a lot of benefits when using. Besides the features you have often used on TeamViewer, there are many good features that many of you may not have noticed.
The following article introduces you to some good features on TeamViewer.
1. Open multiple windows.
In the new version of TeamViewer that supports the multi-window feature, you can connect to one or more computers at the same time right on your computer. This feature will make it much more convenient for you if you have to regularly use TeamViewer to study and work.
2. Transfer data.
The data transfer feature is no stranger to those who use TeamViewer, when connecting to another computer, you can use the data transfer feature to transfer data back and forth from your computer to the other computer. you are connected.
You click the File Transfer option on the taskbar of the connection window, two options appear: File Transfer (fast transfer) and File Box (transfer data by drag and drop).
If you just want to transfer data to another computer but do not want to connect to that computer. Then on the main interface of TeamViewer, choose File transfer instead of Remote control.
3. Remote access via smartphone or tablet.
TeamViewer is not only available on computers but it is also available on all platforms such as Android, iOS, Windows Phone. You can easily remotely access your computer using phones or tablets of different operating systems.
You just need to download the TeamViewer application to your phone or tablet and install it, then you open the application and connect to the computer as usual.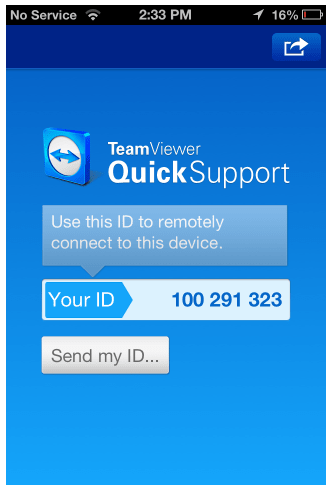 4. Record the activity on the connection window.
For some reason, you want to record the actions performed on the connected window. You do not need any screen recording software that can directly use the Record feature of TeamViewer.
You choose Extras -> Record -> Start to start recording, Pause to pause and Stop to end.
5. Access TeamViewer with a browser.
You do not want to download and install TeamViewer on your computer, but sometimes you still want to use TeamViewer.
To use TeamViewer without installation, go to https://login.teamviewer.com/LogOn and log in to your TeamViewer.
You can easily access the contacts in your contacts or from the ID and password you need to access.
Hopefully with some good and interesting features on you will have some new experiences when using TeamViewer. Using useful features on TeamViewer will help you work faster and save more time.