Teamviewer Meeting 32 bit and 64 bit
1. How to use TeamViewer Meeting
Teamviewer Meeting is a remote group meeting function consisting of many people, you can show your computer screen, make a video call or make a phone call during use.
Teamviewer Meeting participants do not need a TeamViewer but still have a normal group meeting using the browser.
2. Create a meeting in TeamViewer Meeting
Create schedule for a meeting in TeamViewer Meeting
- You open the Scheduller -> Select [New Meeting], set Subject, start and end time, set an access password -> Save.
- When you have a Meeting ID and an online meeting room access address, you can send the ID to your partner separately.
- When it's time for a meeting, choose Meetings -> [Start] to start a group meeting.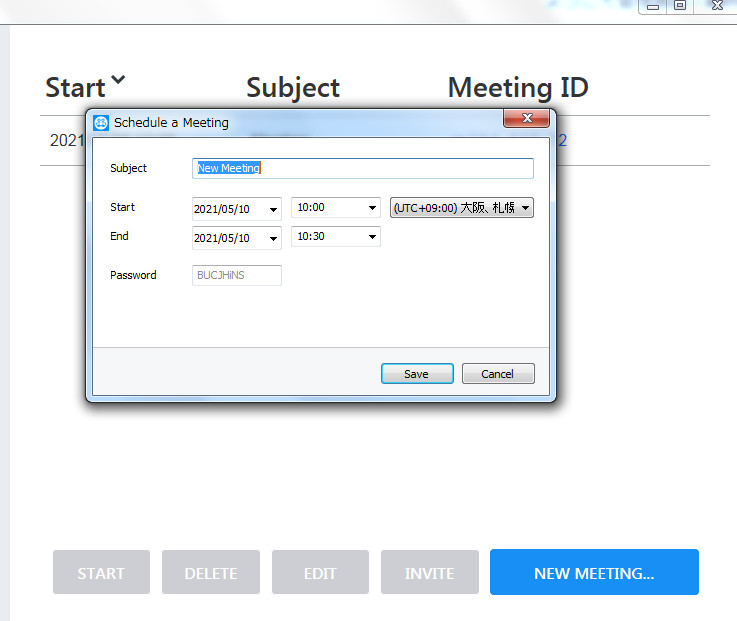 Start, Delete, Edit, Invite in TeamViewer Meeting
3. Access a TeamViewer Meeting
- By TeamViewer: Open the Meeting card, enter the meeting ID into the Meeting ID, set the name of your representative (Your name) -> Join meeting. Wait for the meeting to start.
- By browser: If you don't have TeamViewer, you can join a meeting remotely using your browser.
Go to https://go.teamviewer.com/ -> enter the meeting ID and click [Joint meeting] to join browser version meeting.
Access a TeamViewer Meeting by browser
4. Use Teamviewer Meeting
- As the host meeting, you can share the screen of your device, video call, phone call, chat, share files, draw pictures / take screenshots in the control panel on the right side of the screen.
- And the participants just need to follow and interact with the host within the allowed limits or exit Teamviewer Meeting at any time.
5. Some tips for using TeamViewer Meetings
TeamViewer Meetings offers many powerful features for effective collaboration.
5.1. Easy to schedule, easy to join
To set up meetings with TeamViewer, you can schedule it in advance, for example, My Meetings in your TeamViewer client, or use Outlook integration and add the appointment to your Outlook calendar. If you want to set up a spontaneous meeting, you can start a meeting directly from your Computers & Contacts or just use the meeting ID.
5.2. Avoid disturbing in the meeting
Door Lock is a small feature that keeps meeting participants from being disturbed. When you activate Door Lock, no one can join the meeting anymore and the meeting will not be interrupted. This feature is also useful to prevent people from interrupting when they join the meeting early, causing others to miss what they are discussing. Using the pause and play buttons under screen sharing, you can start a meeting when all attendees are present and immediately get started with the agenda.
5.2. Change Presenters
TeamViewer meetings are especially useful for screen sharing with the ability to change presenters with a single click to see live footage from their screens. For example, if you want to introduce a colleague to a new program, you can show them how it works on your screen and then switch to theirs for them to practice with with your help. Alternatively, you and a few other colleagues can host a presentation via TeamViewer, simply change the presenter and still use your own devices.
5.3. White Board
The White Board feature allows you to draw and write whatever you want on the presented screen and then save the screenshot or delete it. That helps you explain to someone how to fix a problem or how a program works more clearly and specifically. This is also a great feature in discussions with colleagues or working on a collective project.
5.4. Keep a Record
Want to record your online meeting? A colleague who can't attend wants to re-watch the meeting? Or to explain to someone how to solve a regular problem? A log would be a very useful solution in these cases. TeamViewer Meetings now has built-in audio recording, which also allows you to easily convert recordings to AVI format.
5.5. Convenient file distribution
In TeamViewer Meeting, you can deploy your documents through the file box, so everyone can see them appear there or, you can also use Dropbox, Google Drive, OneDrive or the box. Either way, this feature allows you to deliver even large files to participants who expect slow upload times in email clients.